Outer Belt Industries
Notes for the Anomaly Update
---
Greetings Outer Belt Industrialists!
I'm excited to talk about some of the new content to look forward to with the first major update for Outer Belt - the Anomaly Update! (v0.2)
This update will bring a bundle of interesting changes and improvements to the game, the most anticipated of which is the ability to save and load your game! But that's not all, lets take a look at some of the other things coming!
Anomalies:
Asteroids throughout the belt are starting to exhibit strange properties. Utilizing new tech, analyze the anomalies and learn to exploit the effects of these strange quirks!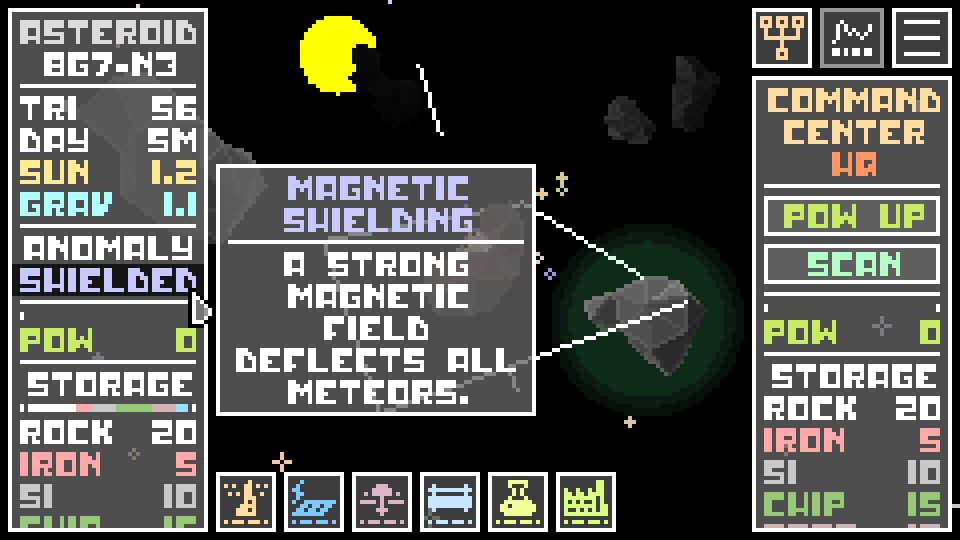 New Tech:
A bundle of new technology has been added, and the tech tree has been reworked! You'll have ways to sort your Silicon from your Oxygen, ways to dispose of excess materials, and a much smarter distribution network to make building on new asteroids a piece of cake!
New Progression:

The tech tree changes mean that the progression of your industry will be a bit different! I don't want to spoil much, but I will say the initial nightmare of expanding to a new asteroid to get gold is much less convoluted! There's also been a complete rework to the [REDACTED].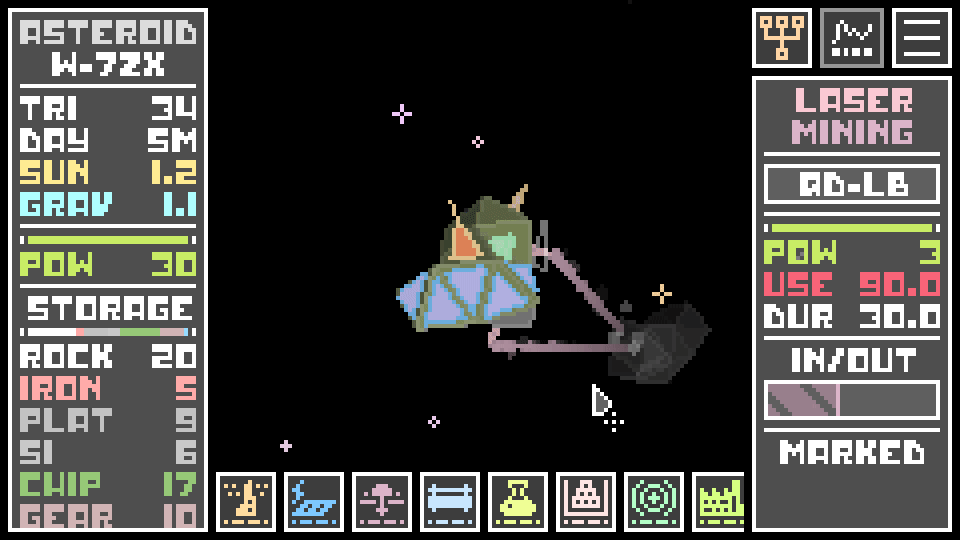 Mac and Linux Versions:
I have a Linux build "working" and I'm still trying to sort out the logistics of building to Mac, but rest assured I am trying my best! Many apologies and thanks to my Mac and Linux fiends, your patience is unparalleled!
About the Release Date:
It's taken longer than I originally wanted to release this update, but every day it's becoming more and more worthy of being called v0.2! Every week I say "this is the week I finish v0.2", and then I think of something else that needs to be improved! However, I'm rapidly approaching the point that it feels done, so again, many thanks to everyone for your patience!
If you'd like to stay up-to-date with my progress, I try to post weekly updates on Twitter! Thanks again, and I look forward to having you play Outer Belt Industries v0.2, the Anomaly Update!
Get Outer Belt Industries